Want to submit an article?

You don't need permission to submit articles.
​Click the email button below and submit away!

PS. We are not looking for writers with experience, nor are we looking for writers without experience. We are simply looking for writers who are willing to write authentically, unfiltered, unedited truths as you see it! Any subject, any truth. As long as it's honest, and yours!
Powered by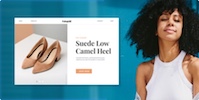 Create your own unique website with customizable templates.